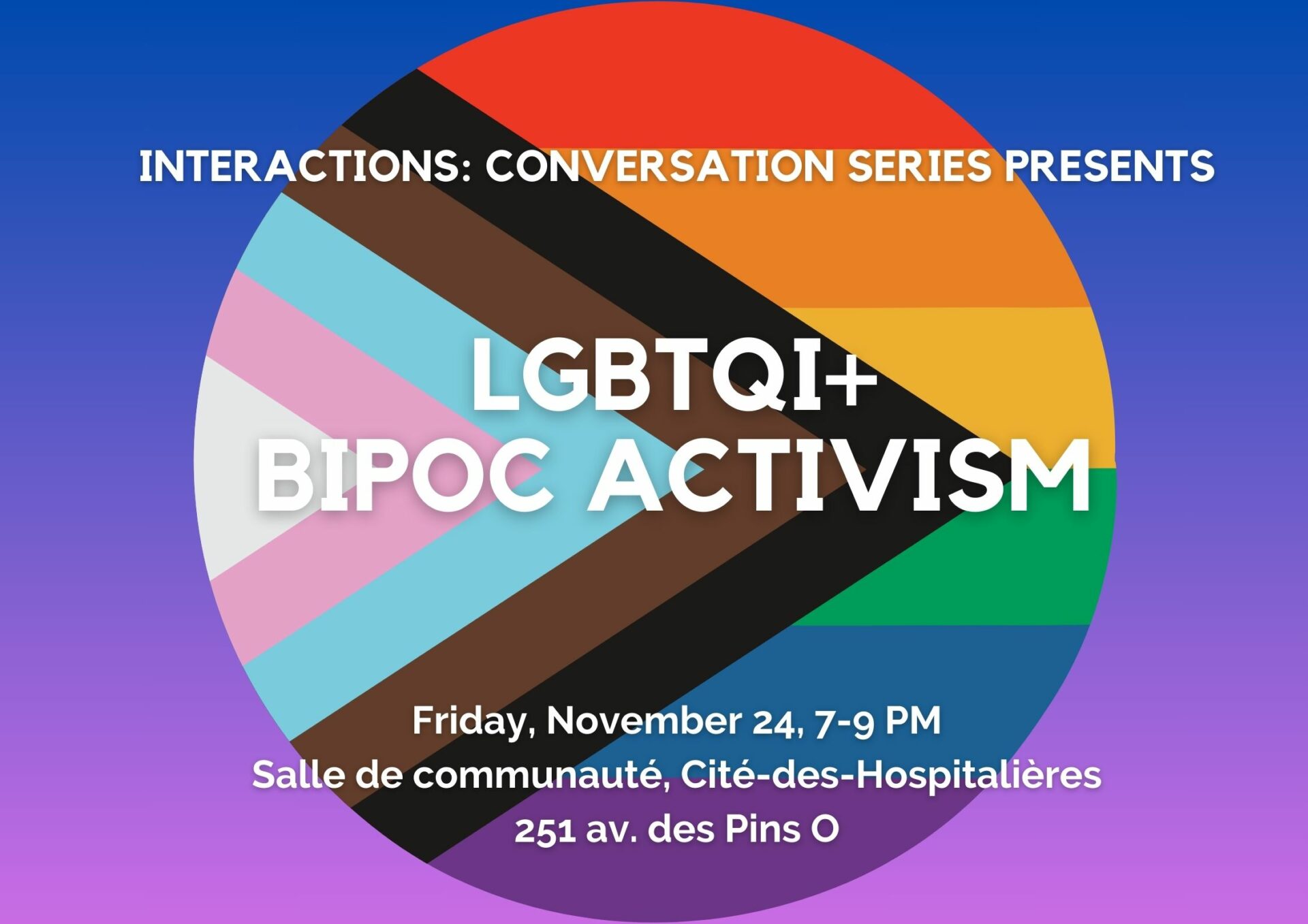 The third series of Interactions: conversation series at Teesri Duniya Theatre
Teesri Duniya Theater
24 novembre 2023
19h-21h
Ouvert au public
With the shadows of the recent violent events against the trans, two-spirit and non-binary communities, this conversation will discuss how to adopt and ensure protection and benefits resulting in a change in our culturally diverse societies. This event is held in recognition of Trans Day of Remembrance (Nov 20).
When ? November 24, 7-9 PM
Where? Salle de communauté, Cité-des-Hospitalières, 251 av. des Pins O., Montreal
Come and share the significance of these dialogues. Save the date!
Free, no reservation required.